Wrist USB Camera

Wrist USB Board Camera
Create by: Hello Robot Inc
This design allows you to attach a USB board camera to the wrist yaw joint of Stretch. The wrist mounted camera can pan left-right, making it perfect for simple remote inspection tasks.
The camera can be integrated into your robot URDF by integrating its stretch_description as described in the Stretch ROS documentation.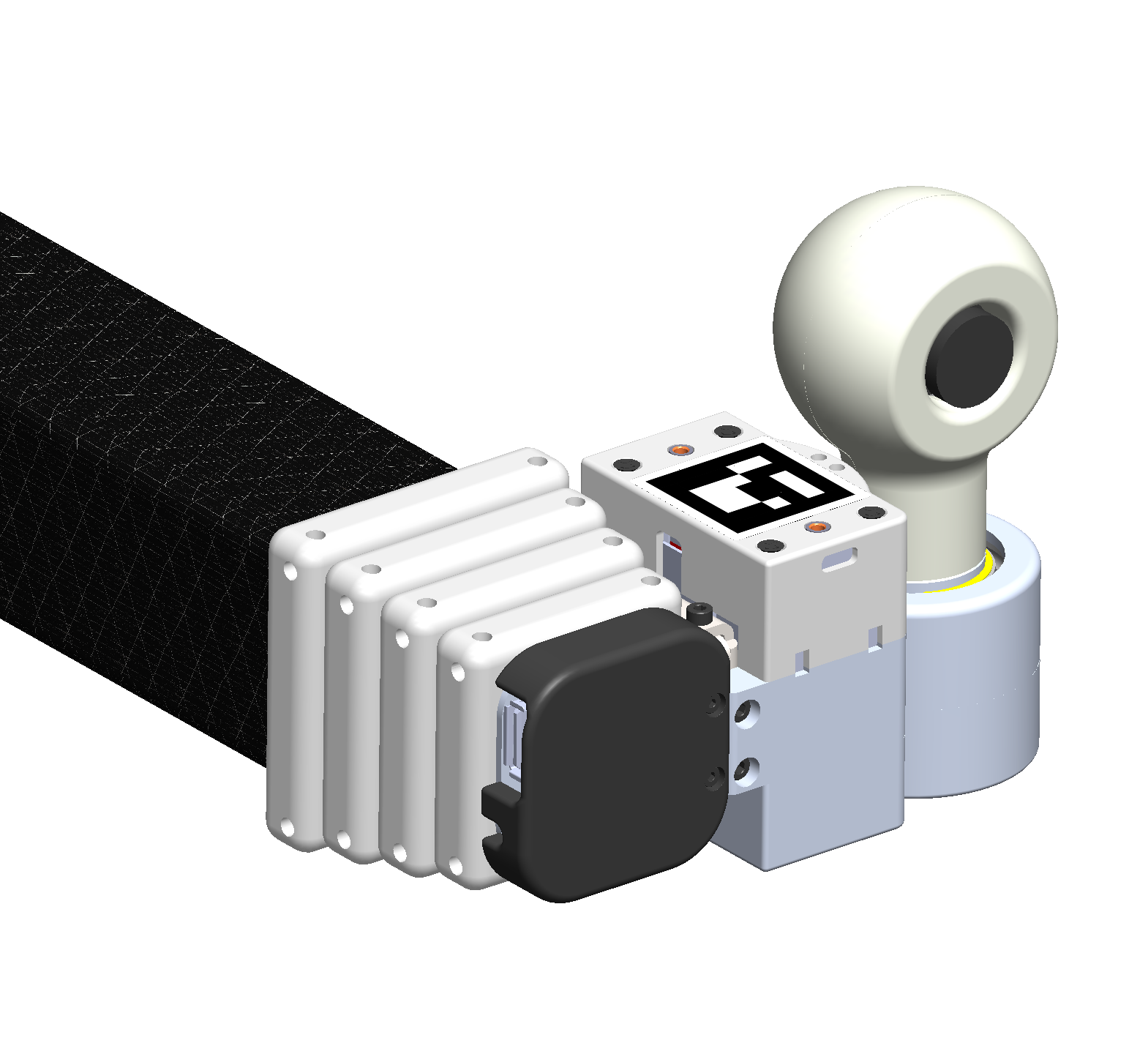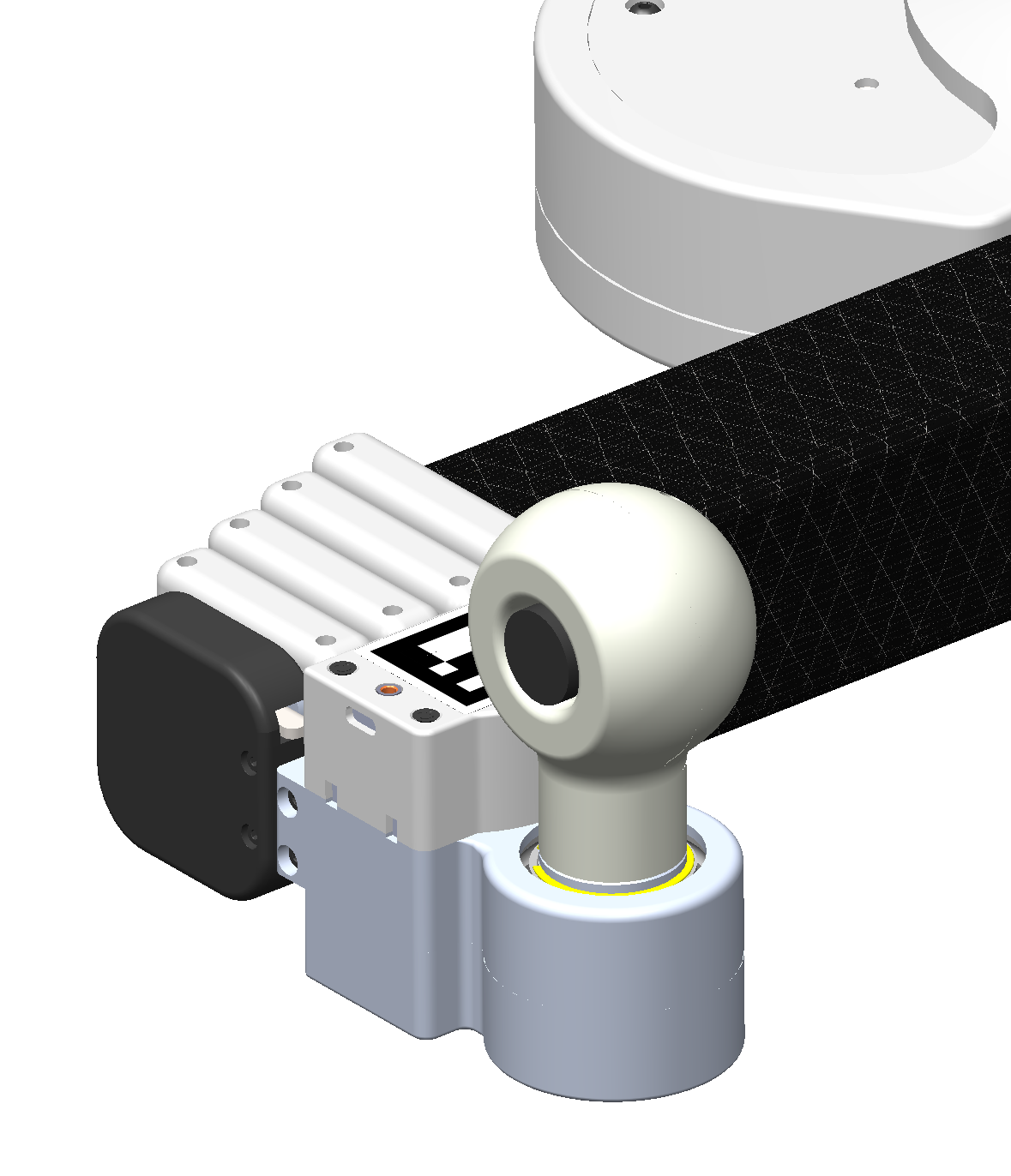 Parts List
Assembly instructions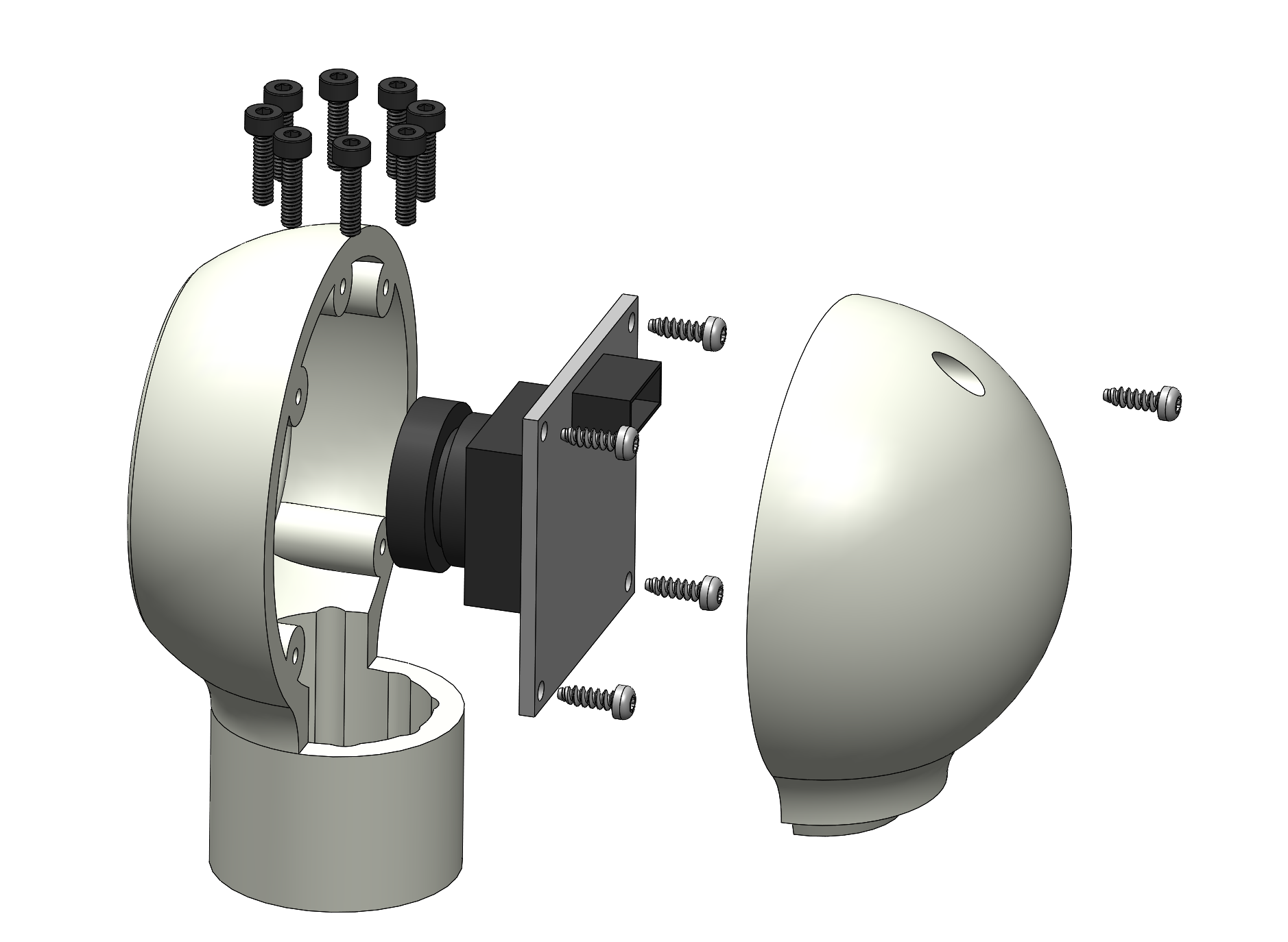 Attach the Board_Camera_Ball_Shell to the wrist tool plate using the 8 M2 bolts
Attach the camera to the Board_Camera_Ball_Shell using 4 self-threading screws
Attach the USB cable and route it down and through the wrist yaw passage
Attach the Boad_Camera_Ball_Cover using 1 self-threading screw
Plug the USB cable into the USB-A port on the wrist
NOTE: The USB cable that comes with the camera uses a JST-PH connector. You may want to make your own cable with a custom length using a right-angle USB-A cable. This may require a JST-PH crimp tool.
NOTE: A variety of USB board cameras are available from ELP and Spinel, among others. The shells may need to be modified to accommodate variations in the mechanical packaging of these cameras.