Phone Holder

Phone Holder
Create by: Hello Robot Inc
This tool allows you to attach a smart phone to your Stretch. It uses an off the shelf phone holder with and a photography standard 1/4-20 attachment post.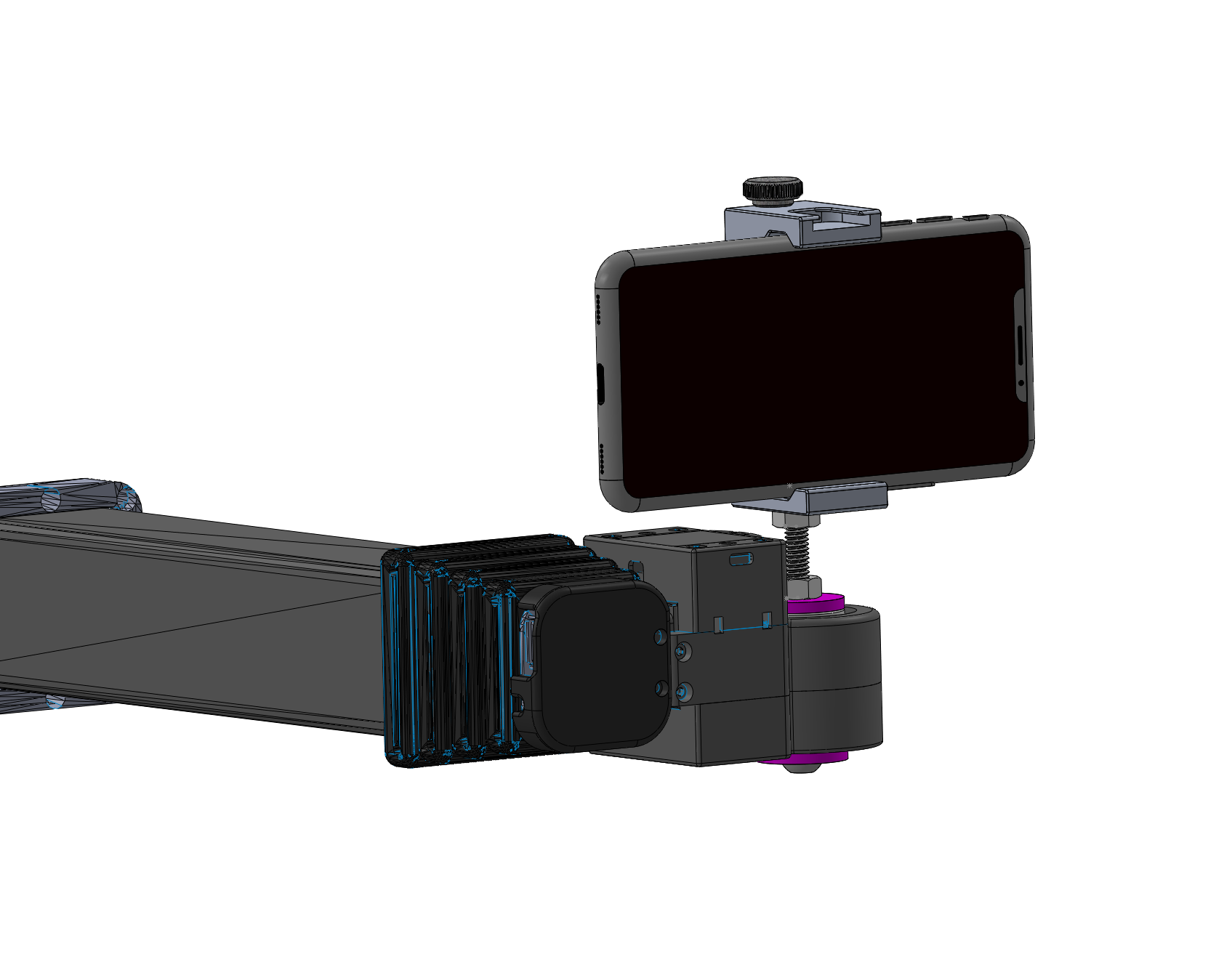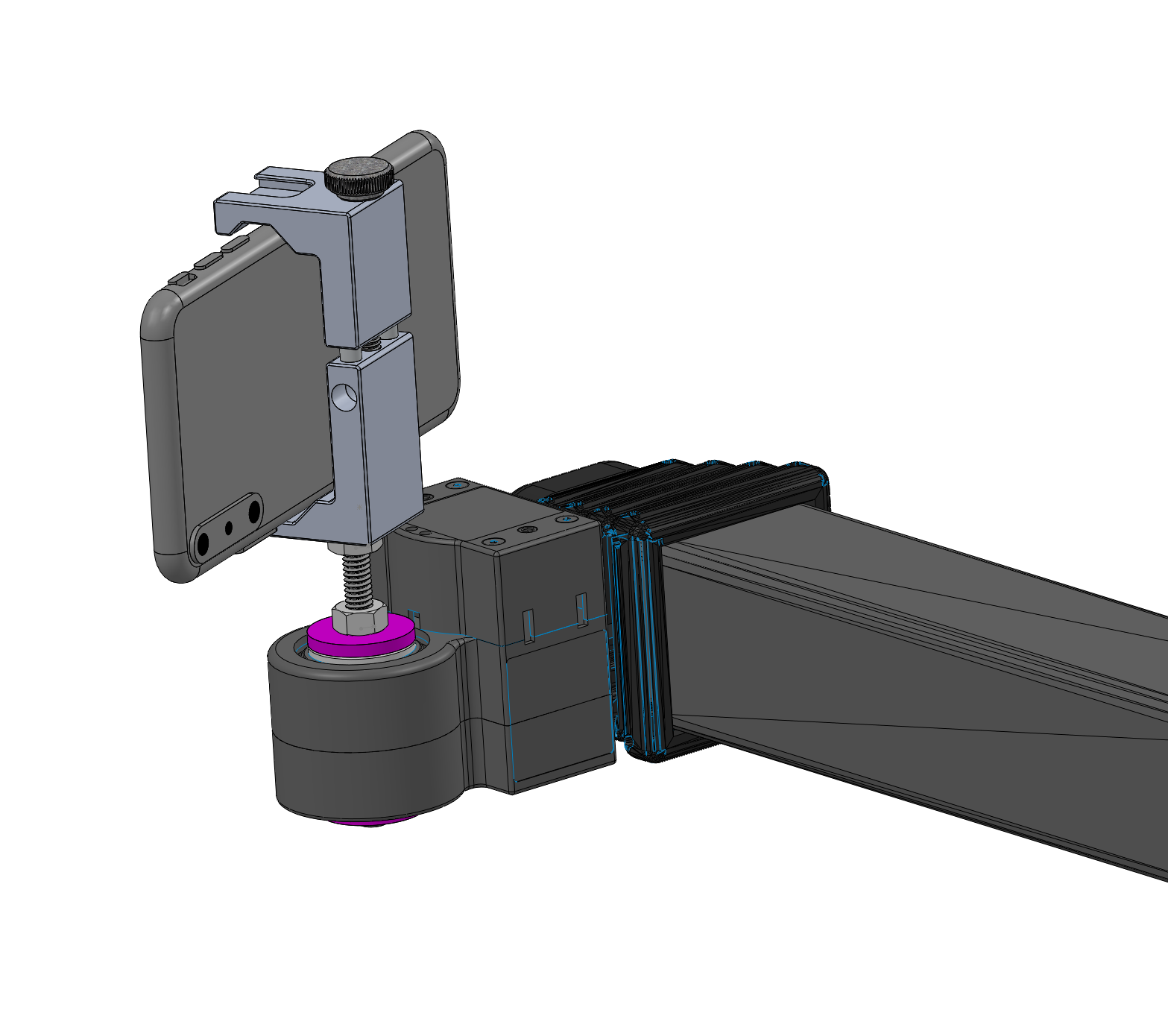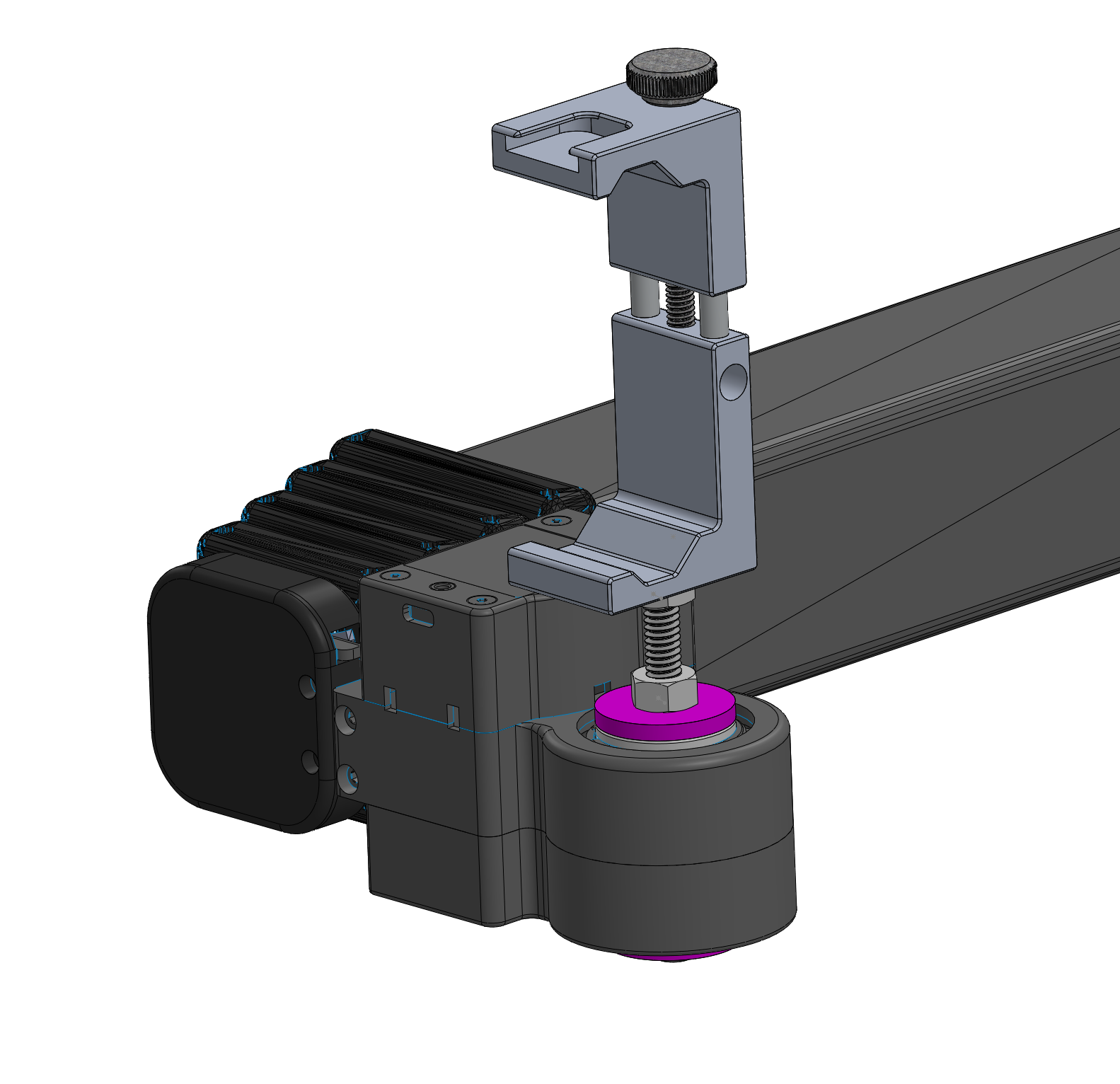 Parts List
Assembly instructions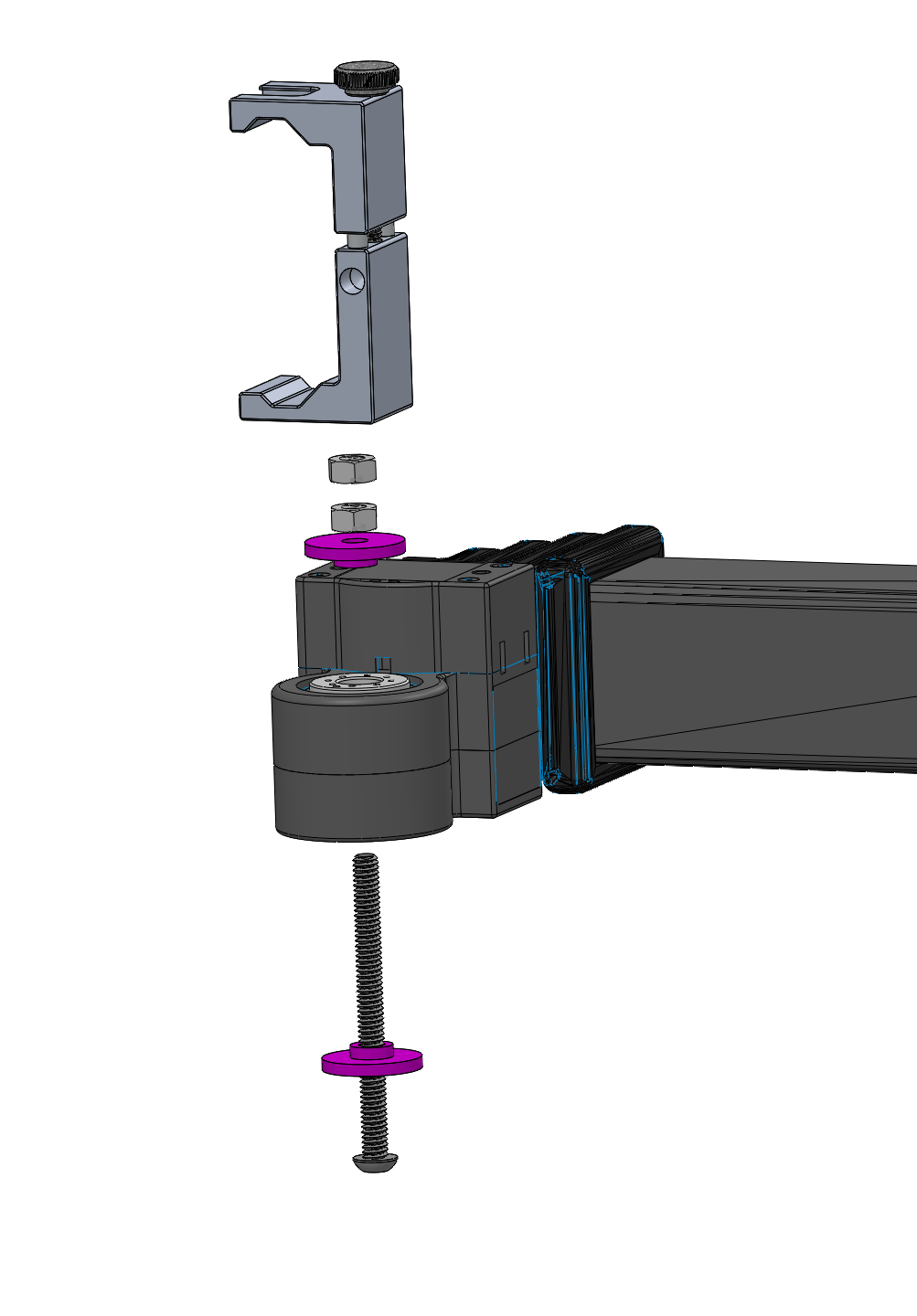 Install the two wrist_mount spacers onto wrist
Install the long bolt and lock into place using the first nut. Friction will hold this in a fixed orientation.
Install the second nut and then the phone mount, screwing onto the bolt
Lock the phone mount into place, using the second nut as a jam nut
If you want to adjust the phone orientation relative to the wrist yaw, loosen up the jam nut, adjust, then tighten.